mobile automotive specialist
Call or Text- 561-870-6865

Estimate and Scheduling- Same Day Scheduling

Confirm a time and price before we arrive on-site

Estimate and Scheduling- Same Day Scheduling

Make the Repair
Owner and Automotive Specialist
Delaware native becomes a Floridian
Brake jobs starting from $120. Any year, make or model! We specialize in brake repairs so contact us today.
Here at Corbin's Auto, nothing is out of the question. Give us a call with any vehicle problems you may have.
Conventional, High Mileage, Full Synthetic. Basic oil changes starting at $50. Covers all fluid fills such as washer fluid. Also includes brake and vehicle inspection.
40$ diagnosis for customers within a 3 mile radius of Boynton Beach.
Stuck on the side of the road? Don't pay for a tow, Corbin's Auto will come save you.
Call for a quote today! Change your tires in the comfort of your home or while you work.
Car over heating or leaking? Give us a call or text today.
From air filters to transmission filters. Any recommended maintenance can be performed by a team member here at Corbin's Auto. Call or text today for a free estimate.
Feeling Hot? Sweating on the way to work? Come be cool at Corbin's Auto!
Corbin's Auto will service any vehicle in the Palm Beach County area and North Broward County. Please call today to schedule a time to have your vehicle corrected. We are based out of Boynton Beach and have 15 years of experience in this industry.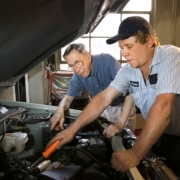 Corbin offered me a way cheaper price than firestone had original quoted for break pads and a break flush and he came right to me! My brakes are now running great and I was able to hang out in the comfort of my own home rather than sitting at a car shop. I won't go to anyone else but Corbin now. Highly recommend.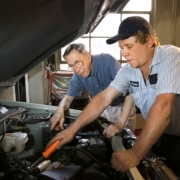 After moving away from home (and my dad!) I was at a loss when it came to car repair. Corbin immediately diagnosed the problem and got right to work. Seamless process from start to finish–I totally recommend him!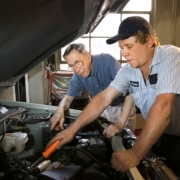 I'm really busy and often procrastinate when it comes to car repair. Corbin comes to my house and fixes it on site so I don't have to be without a vehicle. Personable, fast, quality work for competitive prices. 10 out of 5.